Dirty Doc loves tight shaven pussy
It was a quiet day at the office, so I sat down at my desk to do some paperwork. I was startled to find Alisha Rage hobble out of my bathroom, looking like she was really sick! Alisha told me her stomach had been feeling off since the day before.
I brought her to the exam table and lay her down, thinking she needed treatment, until she grabbed me by the collar and starting making out with me! It had all been a ruse! Alisha was only faking sick because she just didn't know how to tell me her feelings.
I wasn't sure about sleeping with her, but when she pulled my cock out and gave me a blowjob, I couldn't wait to watch her ass bouncing on my cock! I fucked her tight pussy all over my office, then came all over her pretty punk-rock face!
Screenshots Dirty Doc loves tight shaven pussy: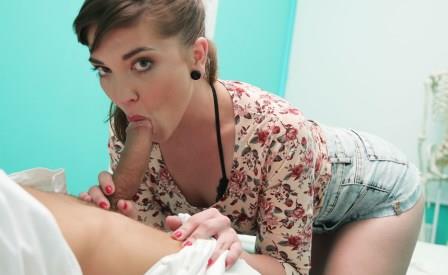 Direct Download: Dirty Doc loves tight shaven pussy

7017
Date: October 5, 2017